Mobile app obfuscation
Security is not a cost, it is an investment: a security bug could mean a big loss for your business. To avoid this a proactive attitude is essential: thanks to MAD it is possible to prevent security bugs, by identifying and fixing them. Furthermore, it is possible to identify the data and code that need to be protected. For a wider defence plan, developers should hide this sensitive data in software and obfuscate sensitive code.
Thanks to our expertise and our excellent security products we can assist you with the implementation of obfuscation techniques, which will progressively reduce attacker ability.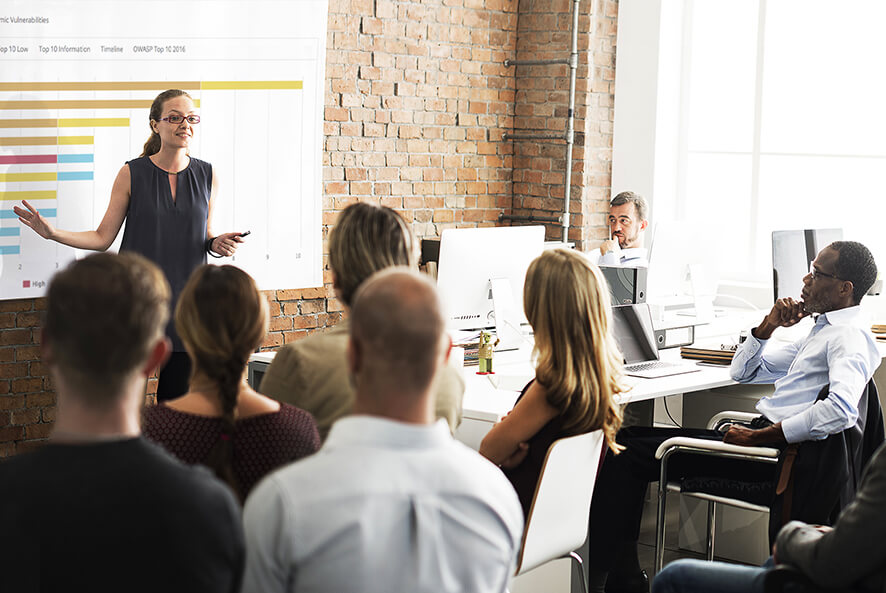 Training
Today mobile applications help us in every aspect of our lives.
They manipulate our sensitive data so it is crucial that we build secure mobile applications to protect it.
Building a mobile application is not the same as building a secure mobile application.
In order to achieve this goal developers must have the right skills. They must be trained to write secure codes and to integrate the various techniques, such as code obfuscation, during the entire development process.
It is here that our experience in the security field, from development to assessment, can help your business.